StrikersVR (working title) - DEMO
About

A shooter arcade VR game where you have to move your head to dodge and avoid bullets, enemies, and obstacles. You use your hands/arm to aim both your weapons to shoot enemies. Moving on to the next stage by surviving and by defeating the boss at the end of the stage.
Features

- 5 different unique stages with 5 levels each
- Random enemy events/paths/behaviors so each level will be different every time you play it!

- Boss battles at the end of levels 3,4,5
- Weapons: Guns & Swords

- Abilities: 3 different types with cool-downs
- Ultimates: 5 different types with a gauge bar (can have up to 3 available ultis)

- Power-ups: Upgrade bullets and Upgrade weapon attachments
HOW TO PLAY

- CONTROLS (Oculus Controllers)

TRIGGER (hold) - Fire Weapon
GRIP (hold) - Deploy Swords
A BUTTON - Right Ability
B BUTTON - Ultimate
X BUTTON - Left Ability
Y BUTTON - Pause Game
- GAMEPLAY
One bullet/obstacle will kill you instantly
3 Lives available at start of the game
Move head to avoid bullets and obstacles
Aim with your hands/controllers to fire weapons and abilities
Abilities have cool-down indicated on screen UI
Ultimate has a bar on screen UI that feels up as you kill enemies (Max: 3 ult)
RED bullets can be deflected by swords
Green Power-up: Upgrades weapon
Yellow Power-up: Unlocks Attachment weapons
White Power-up: +1 Life (LOW CHANCE)
Touch/grab Power-Ups using your controller/hands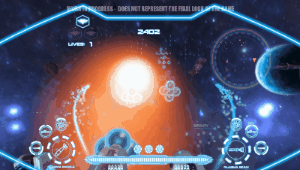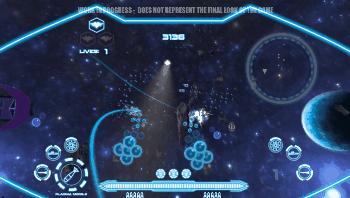 Download
Click download now to get access to the following files: